GRADUATION 19 / Repair Collection 01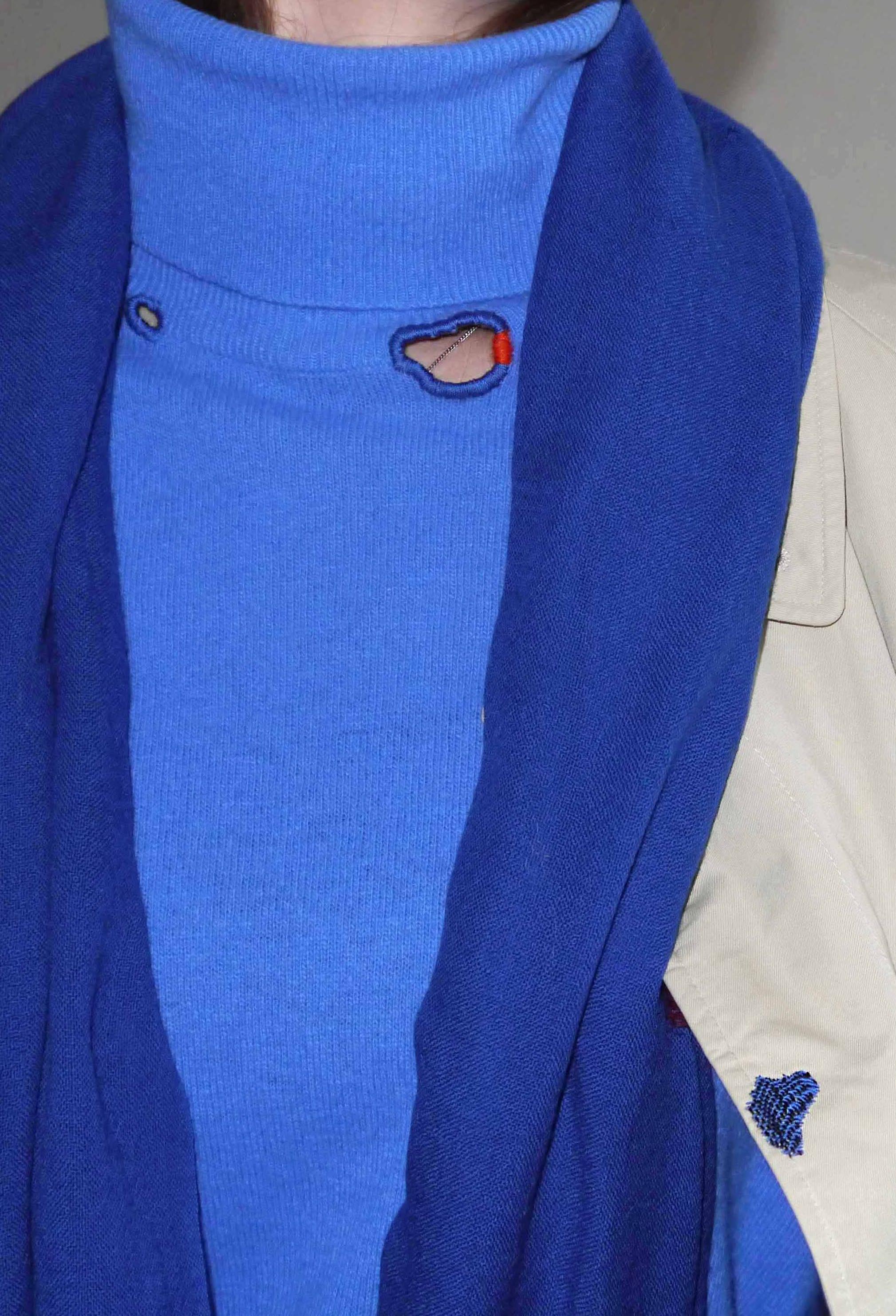 Studio Mend started as a concept for one of Sunniva's graduation projects at Design Academy Eindhoven. A clothing repair service which would specialise in the visible mending of normal flaws from long term use like holes, stains and weakened fabric- but with as many layers of design to the repair itself as possible.

The service was born out of the wish to present an alternative to throwing away those garments which still has great potential to be used and valued.
Inspired by the Japanese aesthetic philosophy Wabi Sabi, each garment was approached with the aim of using the imperfection to heighten the quality of the garment;
becoming a visible statement about the material and emotional value of what we wear.

Through research and practical experimentation with traditional repair techniques such as darning, Sashiko and variations of embroidery, Sunniva created four visual identities within her visible mending; The Island Weave, the Edge Mend, the Crossover Stitch and Pinstripe Patch.

As a customer you would be able to choose between the four techniques and a curated colour selection.